Kyte Framework
Flexible Pricing Plans
Compare Flexible Features
MVP

(Most Popular)

Business

Enterprise

SSL Protection
Encrypted API Handshake
DB and File Storage Encryption
Visual Editor for Data Models
Export Models for Mobile App Framework
No-Code Solution for Customizing Controllers
Integrated IDE for Advanced Customization of Controllers
-
Advanced Customization of AWS Infrastructure
-
-
Applications

1
*additional available for purchase

2


*additional available for purchase

10+


*additional available for purchase

Content Distribution for Frontend or Static Content
2


*additional available for purchase

4


*additional available for purchase

20+


*additional available for purchase

Free Storage for User Generated Content
10GB
*$0.05/GB above free tier
10GB
*$0.04/GB above free tier
1TB
*$0.03/GB above free tier
On-boarding Support
1 month
2 months
3 months
Customer Support
Base Support Included
Premium Support Included
Dedicated Team
Field Engineer
Available for $169/hr
Available for $129/hr

100 hrs included
($99/hr additional)
Clients Powered by the Kyte Framework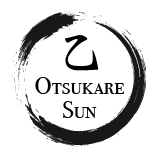 Pricing & Feature
Frequently Asked Questions
Is there a long-term contract?

No contract! Sign up and cancel anytime. Kyte is a monthly subscription. We offer annual subscription options with volume discounts for enterprise customers.
We're happy to hear you're interested! Currently, the only way to sign up is by reaching out to sales by following the "Get Started" link or from our contact page. In the very near future, we will create a self-service signup for.
Can I upgrade or downgrade my plan?

Absolutely! The whole point of Kyte is to scale with your business. If at anytime you decided you need new features, or aren't using some of them, you can request to have your plan modified. Changes to your plan will kick in immediately, and billing reflected in the next billing period.
I still have questions. Who can I contact?
Don't Miss Another Update
Join our newsletter to stay in the know